Work took me back to Botswana Ash at Sowa Pan on Thursday, just another 800km day in the life.
As I went over the railway bridge at Serule there was a coal train passing underneath, I thought it would have made a good picture but the road there isn't too safe to stop on: narrow and bad sight-lines.
Imagine my surprise when, about six hours later, I finished my business at Sowa and found a train load of coal parked at the mine gates.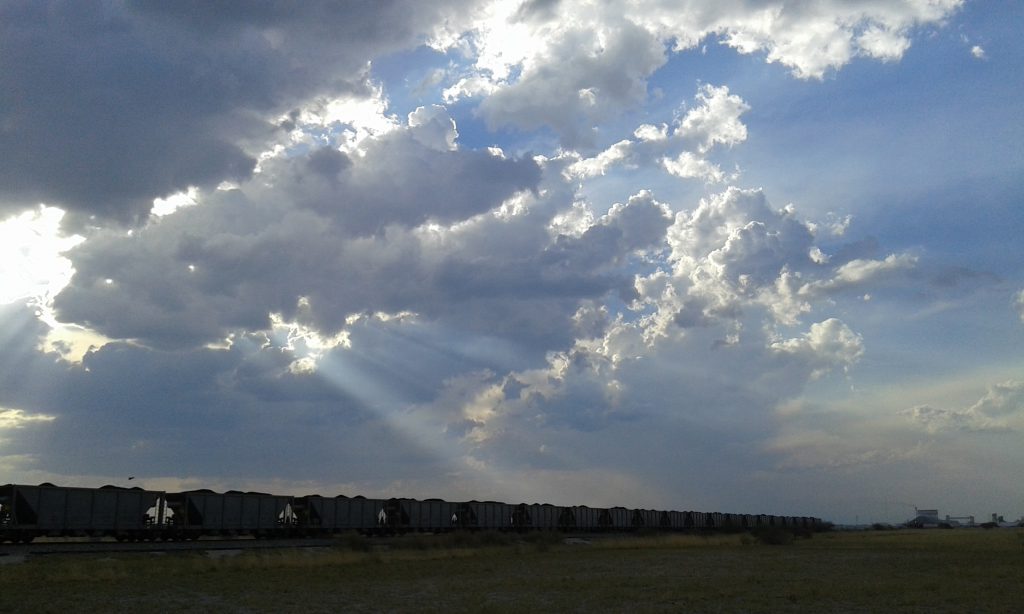 The Botswana Railways' engines were turning round on the Y-junction so the wagons were stationary, and some dramatic clouds added a bit of character to the scene.
Wagons are products of the Transet Uitenhage works, dated 2014. They are bottom-dump hopper wagons, i.e. they unload through doors in the bottom of the wagon, with the doors opened manually. The most mechanically interesting parts on display are the air brake components.
I guess this makes me a trainspotter? Well, I'm proud of it.